Table Of Contents
Introduction
Ansible-Semaphore is Open Source alternative for Ansible Tower (Web UI and API for launching Ansible Tasks). Source code hosted on Github under MIT license. Semaphore supports LDAP authentification, bearer tokens for REST API, Telegram and Email alerts for the failed tasks and simple user roles system (under development, see #413 and #405 PRs). It's written on Go (backend) and Angular (frontend).
UI Walkthrough
Current screenshots taken from Semaphore 2.4.1 + #413 and #405 PRs.
Login Page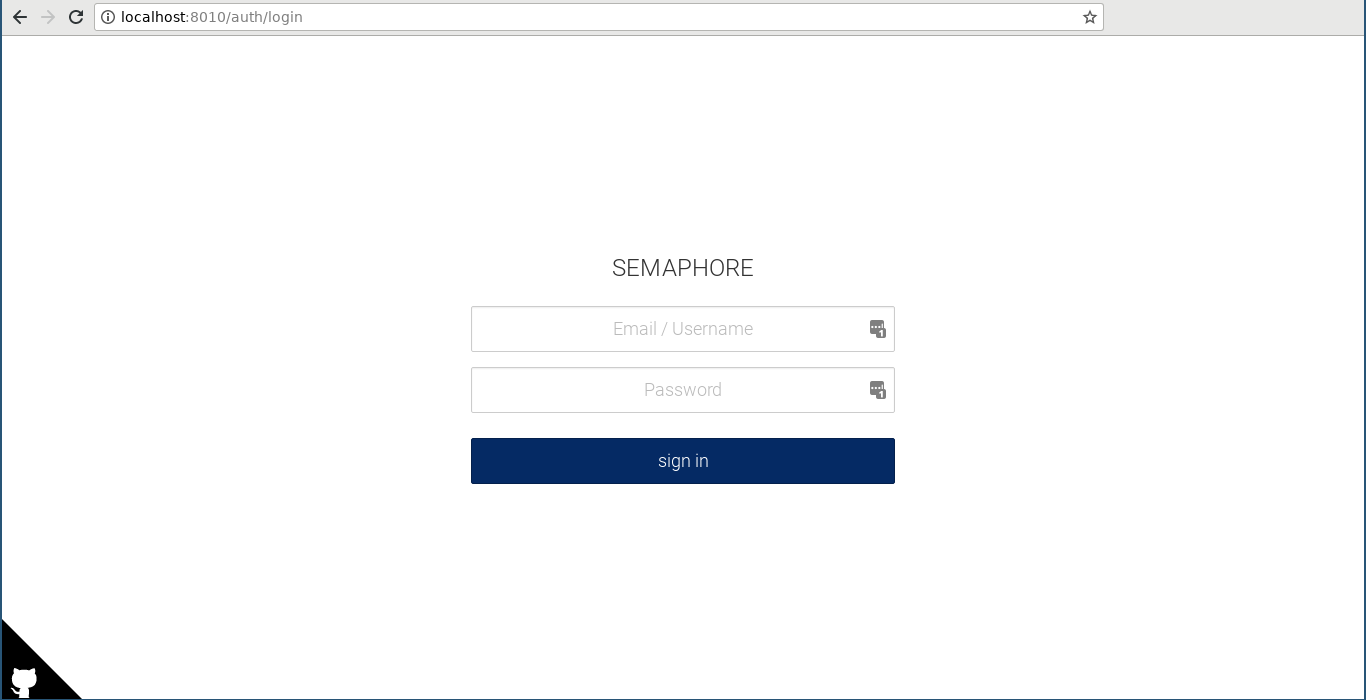 Main Page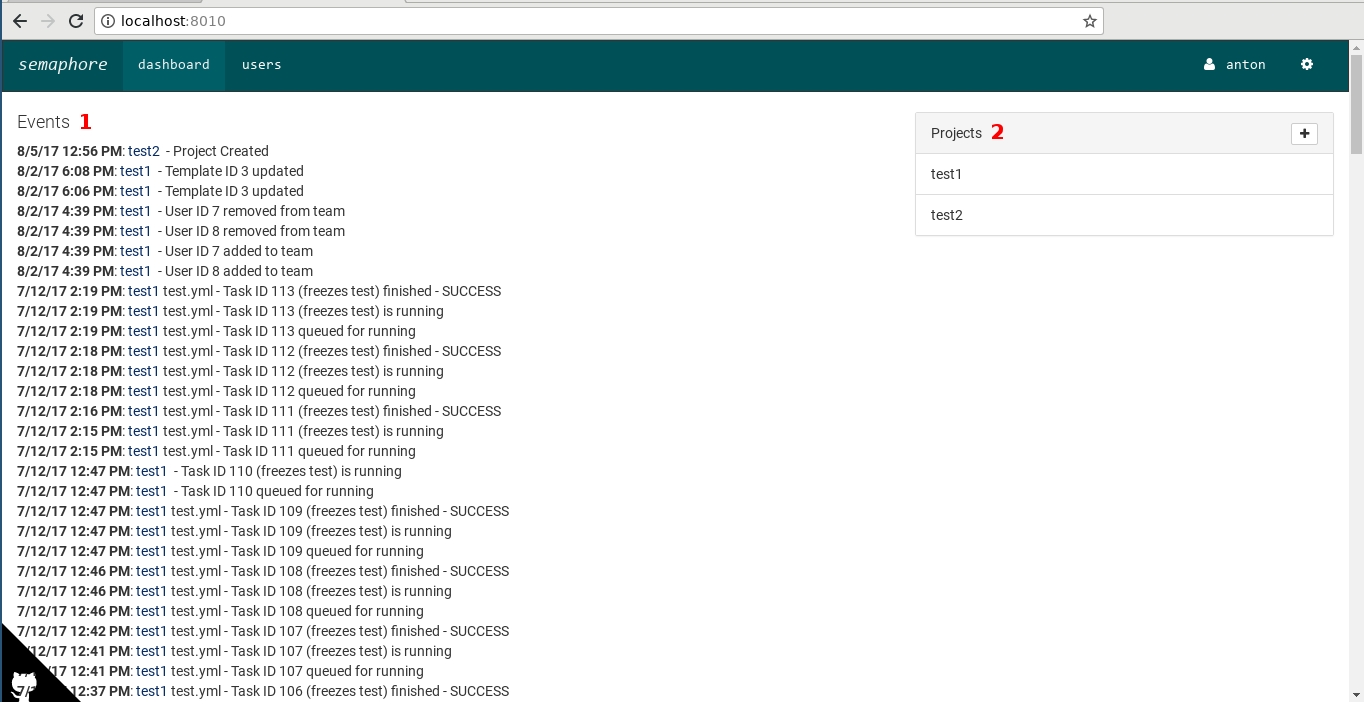 List of all appeared events: Task Template/User/Project/Repository/etc Creation/Updating/Deletion, Task status updates, and much more;
Project List and Project Add button.
Global User List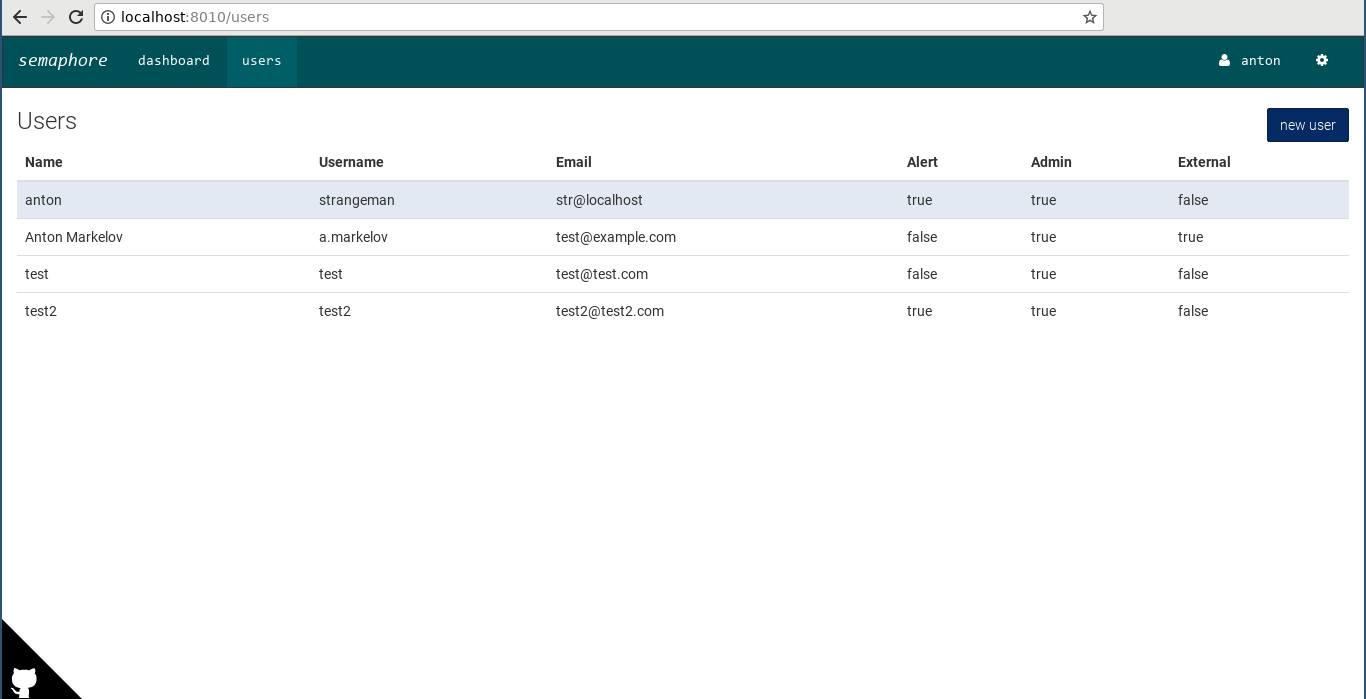 This is the list of all users in Semaphore.
Explanation of some properties:
Alert: user will receive alerts about failed tasks to his email;
Admin: user can create new users and edit their information;
External: user authenticates through external backend (currently only LDAP is supported). Admin can't edit his username and password.
Global User Edit Dialog
Normal and External user edit dialog: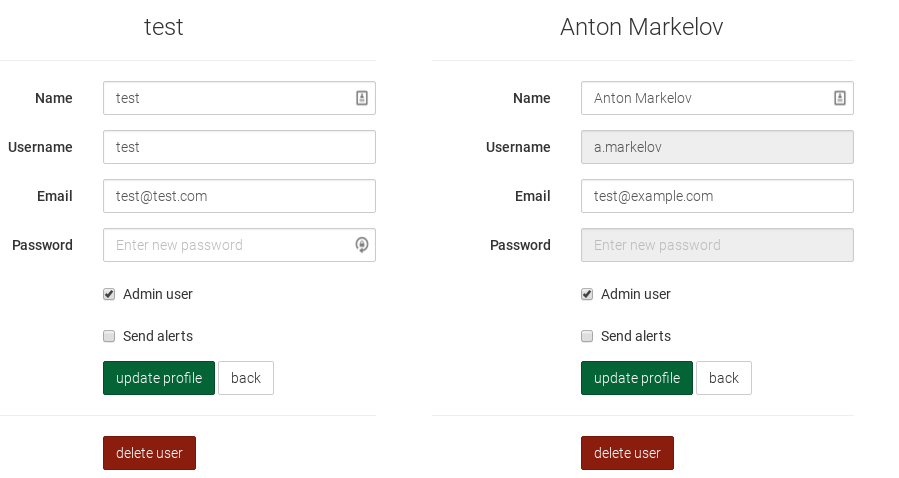 Main Project Page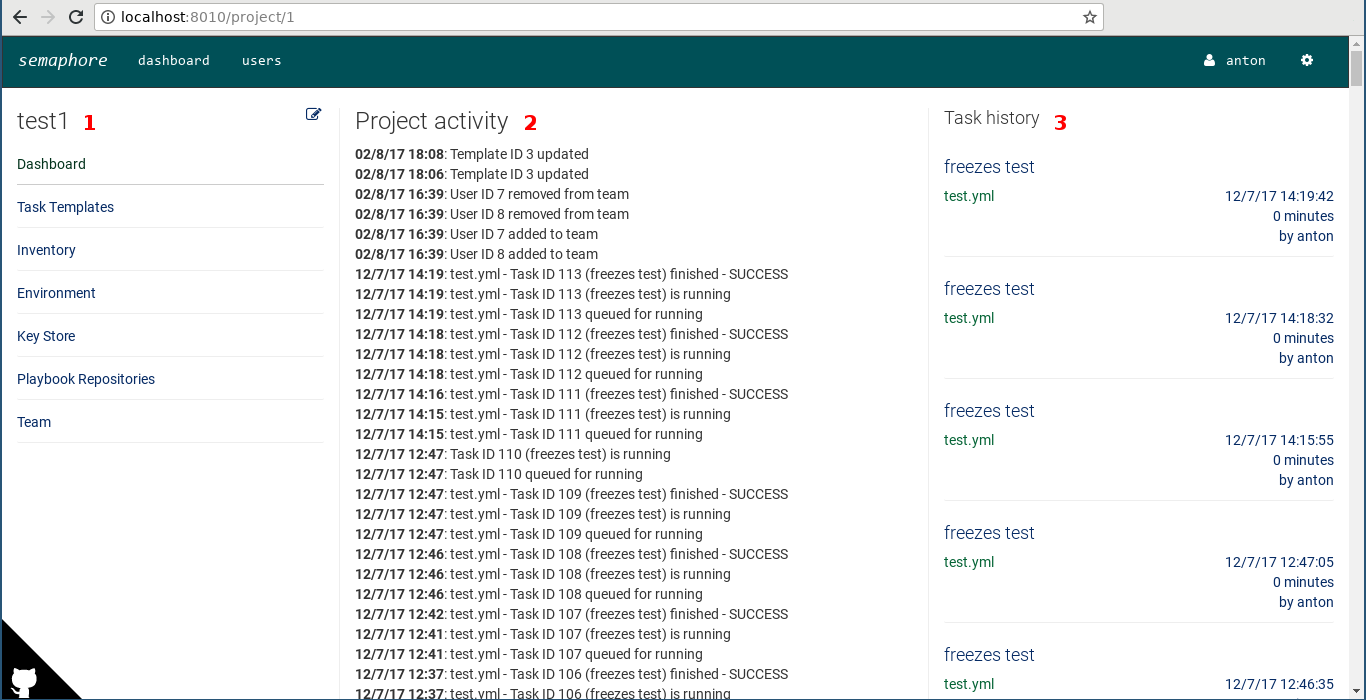 Project Settings button and Project Menu:

Dashboard: this page
Task Templates: all task templates, available for launch
Inventory: Semaphore currently supports Static Inventory (same as ordinary Ansible inventory file). Dynamic Inventories not yet supported (see #47). Also, there is possible to use inventory from your playbooks repo (and pass it via Ansible -i flag);
Environment: variables, related to this project;
Key Store: SSH keys for playbook repository fetching and ansible SSH connections. Various Task Templates may use various keys;
Playbook Repositories: list of git repos with playbooks for this project. Currently supported only SSH fetching. Local repos and HTTPS repos isn't supported;
Team: list of users belong to this project. Currently, users have 2 properties: Admin user can add new users to the project, Launch-Only user cannot edit or create new items (Task Templates, Inventories, Environments etc) in the project. Admin User can be also a Launch-Only user (e.g. in the case to prevent accidental editing/deletion of items) and can edit this property for himself.

Project activity: list of all events related to this project (similar to Events on the main Semaphore page)
Task history: list of all launched tasks. It contains:

Task name;
Playbook name (green - task successful, red - task failed, blue - task running, gray - task waiting in the queue);
Task start time (in local user time);
Task duration (rounded to minutes);
Task initiator.
Project Settings Page
Settings are pretty simple: project name, Telegram chat id for alerting and on/off switch for alerts.

Task Templates Page
Launch-Only User (bottom half of screen) cannot copy or create new task templates.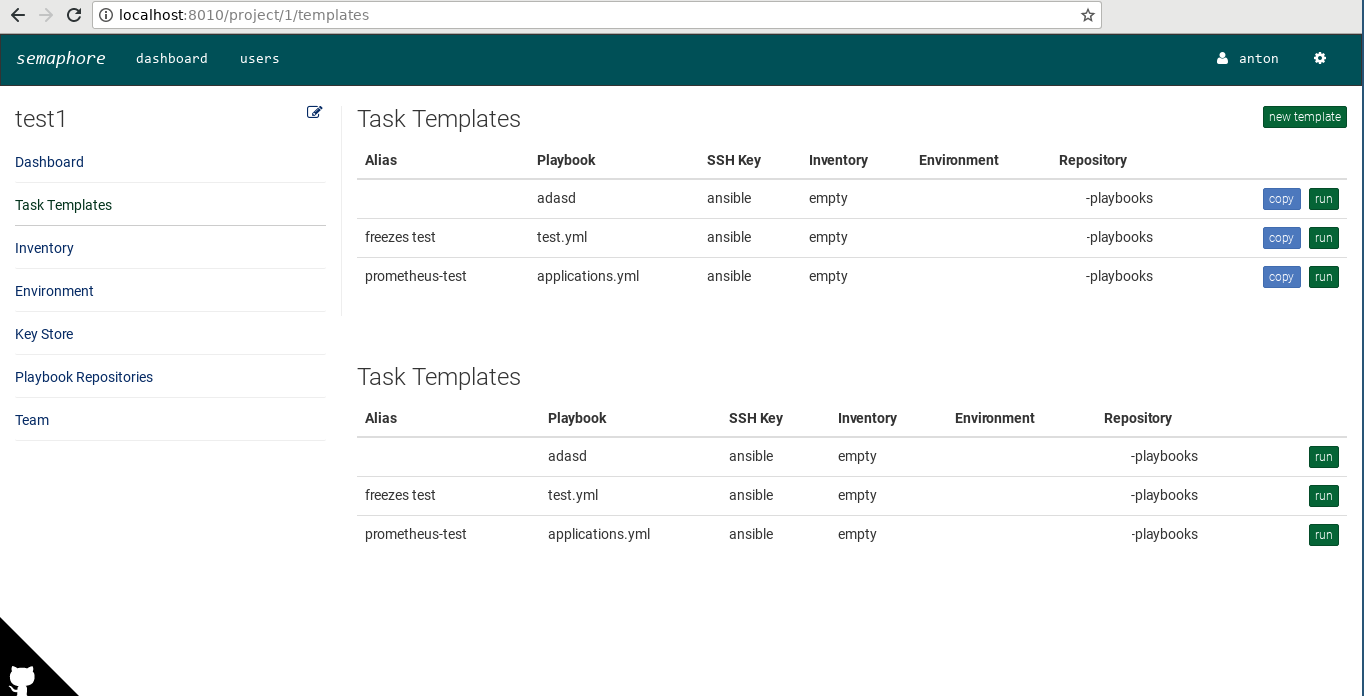 Task Template Edit Page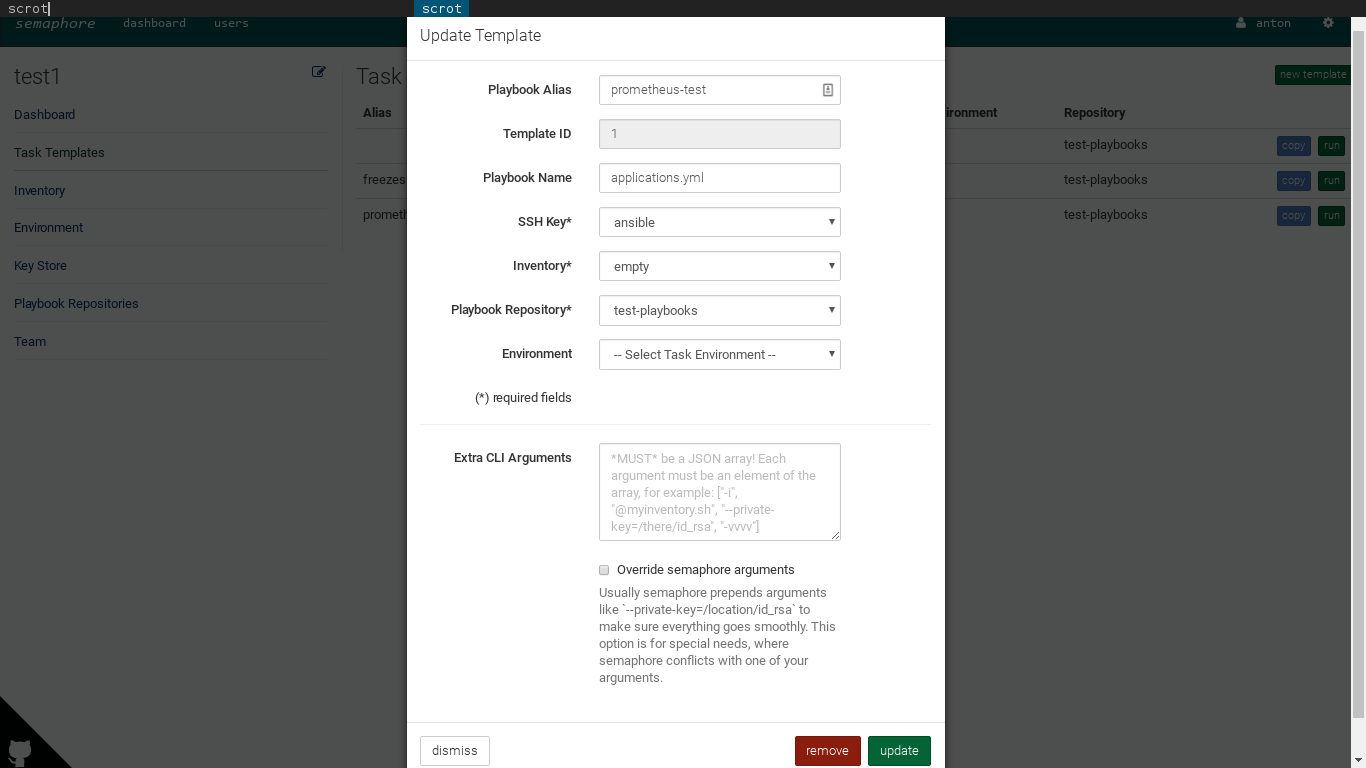 You should firstly create Key Store, Playbook Repository, and Inventory items and then create a Task Template item. If you use inventory from your playbook repo, then you should create an empty inventory without any content (will be fixed in #328).
Inventory Page
Red item is marked as removed (it should be deleted, but used by some task templates).

Key List and Key Edit Pages
AWS, Digital Ocean, and Google Cloud can be created, by cannot use because Dynamic Inventory support not yet realized.


Repository List Page

Project Team Page and Add Project User Dialog


Task Launch Process
After clicking on Run button, Semaphore shows Run/Dry Run Dialog: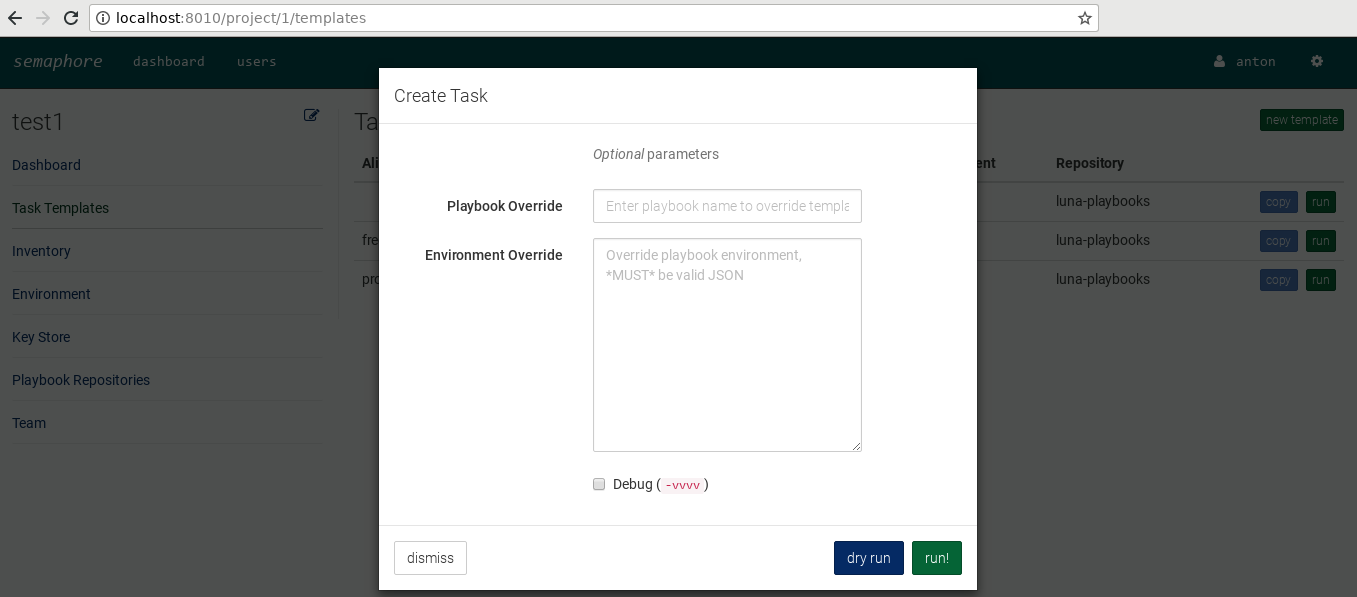 Then, Semaphore put the task in the queue. Currently, Semaphore can execute only one task from all project at the same time, will be fixed in #366.
If the task on top of the queue, it starts. Semaphore and Ansible logs will be shown to the user and stored in the database.

The user can view any finished task log.